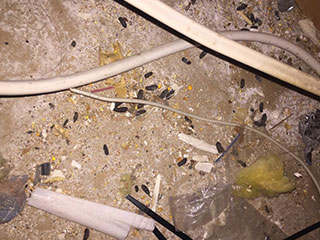 Rodents are just about the most destructive houseguests you can possibly have. They move into the attic, chew on belongings and insulation, and create a climate that's hazardous to the health of the family. Fortunately, rodent proofing is a great way to ensure that they cannot get in. Read on to find out whether your attic needs rodent proofing.
Signs Of A Current Rodent Issue
If you see signs of rodents in your attic, it's very important to take action as quickly as possible. Otherwise, the problem will spiral out of control quickly. Signs may include scratching noises from the attic, actually seeing the creatures inside the house, unpleasant smells in the attic, and chewed insulation and belongings. When we've resolved the current rodent issue, we can install rodent proofing to prevent future problems.
No Existing Rodent Proofing
If you don't already have rodent proofing in the attic, even if you've never had any issues with rodents, it's a very good idea to have the space proofed. We can assess the state of your attic, and install the necessary rodent proofing. If you're not sure whether your attic is rodent proofed, get in touch, and we'll work with you to find out and take the necessary next steps.
Be On The Safe Side
Once the rodents get in, it can be difficult and time-consuming to get rid of them again. We do offer decontamination services in order to handle the aftermath of the rodent problem, and can then proof the attic. However, it will save you time and headaches to have the rodent proofing done before the problem arises. It's better to be on the safe side than leave the state of your attic to chance.
Rodents in the attic are creepy, unhygienic, destructive, and uncomfortable. While our professionals can help with decontamination should they get in, it's a lot easier and faster to prevent them from getting in to begin with. Get in touch, and we'll work with you to find the best solution for your situation.