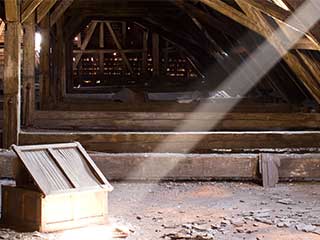 Holidays are the time of year to be with the family. True, many choose to go on vacation during the holidays, but most spend that special time at home with family and friends. Because of that, cleaning up the house before the holidays seems like exactly the right thing to do. And if you've already decided to clean the house, you'd better clean it thoroughly, including the attic you've probably neglected for so long. After all, when the holidays are almost here, it is a great opportunity to clean the attic – here's why.
Fill Your House with that Festive Feeling
Decorating the house with Christmas, Hanukah or New Year's decorations, is one of the best ways to create a festive environment, but before you rush off to do so, you should start with cleaning up the entire house, so it won't be just beautiful and festive, but also clean and safe. Do you remember the last time you called for professional attic cleaning services? Pretty much around last Christmas, ha? Well, it's that time of year again!
New Year – Fresh Start
New Year's is always a great opportunity to start fresh, leaving in the past what belongs to the past (if you succeed in doing this, please tell us how). This is also a great opportunity to give your house a clean and fresh start with professional attic cleaning services. It doesn't matter anymore if you've neglected your attic for months and months on end. It doesn't matter if the attic is in a really bad condition – what has been is about to be forgotten, with a clean and safe attic for the new year that comes.
Better for Your Health
By hiring attic cleaning services before the holidays, you know that you provide yourself and your family not only with that cheerful feeling, but also with a healthier house to live in, one that doesn't put you and your family in harm's way. An unattended attic might be contaminated with dust, bacteria and mold, which may directly affect your respiratory system and harm your health and your ability to breathe. Give your family a happy new year – give your family a clean and healthy home!